Edit Reading Level
Update a student's reading level at any time from their conferring page.
1. Select 'class' from the top menu bar.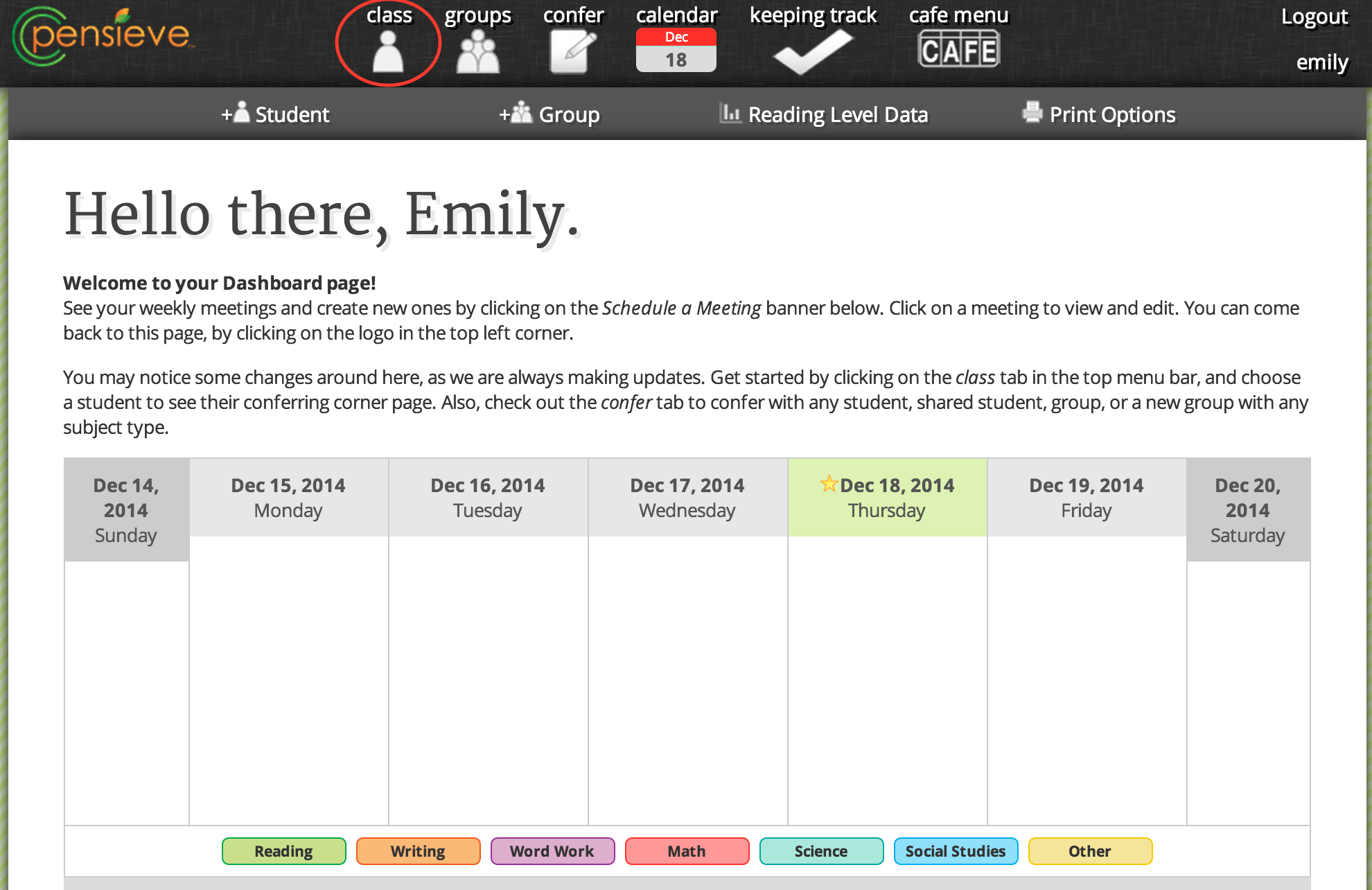 2. Choose a student to change their reading level.

3. Click the 'Edit Student' button in the upper-right side of the page.

4. Type in new reading level and click 'Update'.