Archive All Students
Do you want a student who has been archived to show up in your class list again? Here's how!
1. Below your class list, click the 'Archived Students' button. Note: This button will not display if you do not have any students archived.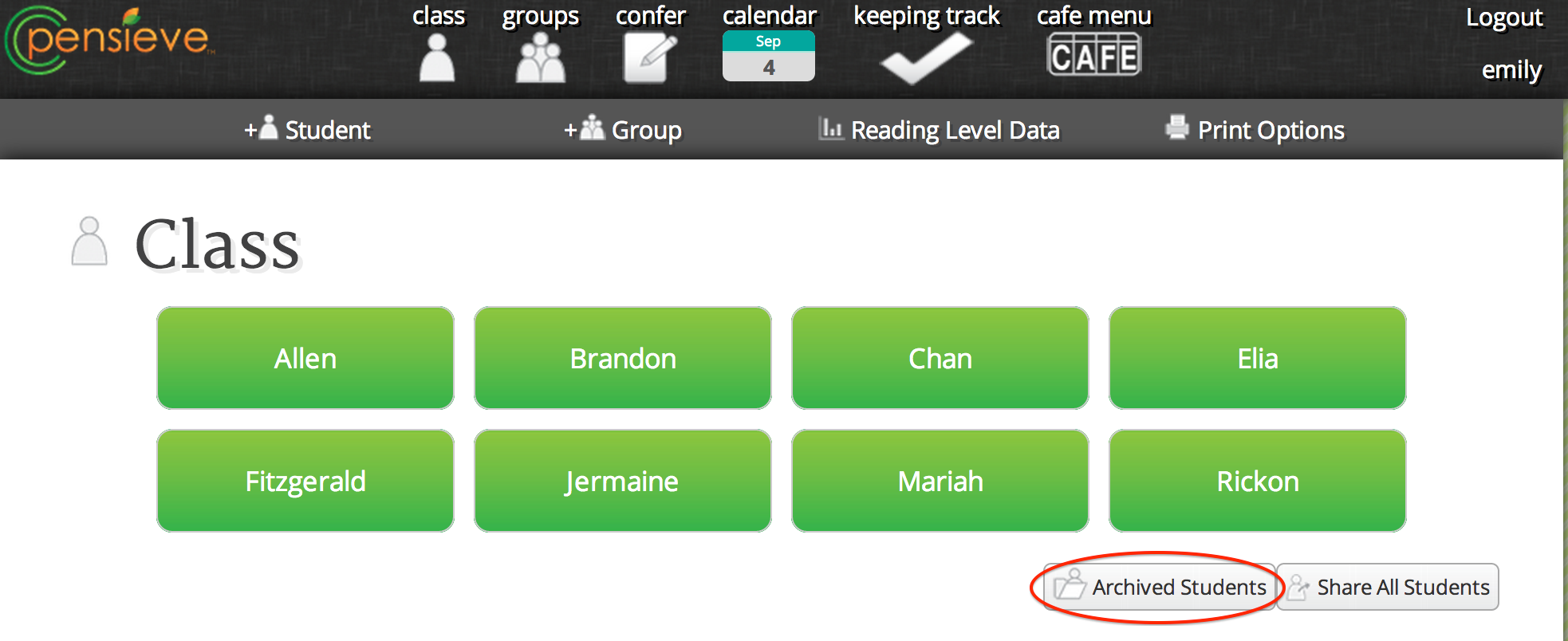 2. Click the 'Archive All Students' button.

3. Click 'OK' when prompted to archive all of your current students. You can now view them from the 'Archived Students' Page.