Add Student to Group
Learn how to add students to a group after a group has already been created.
1. Select 'groups' from the top menu bar.

2. Choose the group you would like to add students to.
3. Select the 'Edit Group' button in the upper-right side of the page.

4. Check the students you wish you add and click 'Add Students'.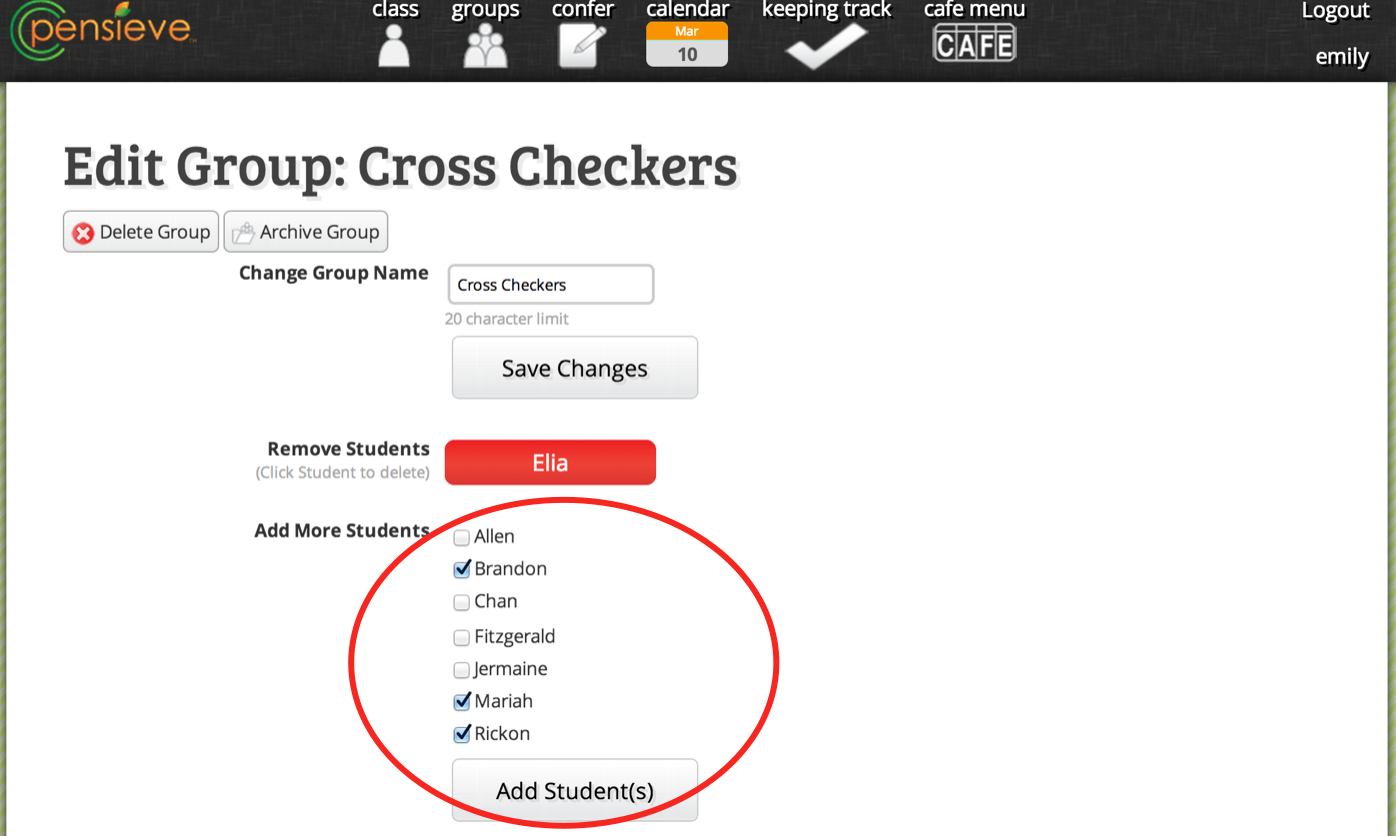 5. The students have now been added to the group for future conferring.