---
About The CCPensieve
The CCPensieve is the only online conferring notebook created and endorsed by The 2 Sisters, the creators of the Daily 5 and CAFE. Beyond the popular features explained on the features page, the CCPensieve is fully integrated with The CAFE Menu's reading goals and strategies. Students can be shared between other CCPensieve members for ultimate Curricular Coherence.
Meet Gail Boushey
Gail obtained her undergraduate degree in Elementary Education, Child Studies and Special Education and has a Master's degree in Special Education. Her experiences range from preschool through grade six, special education, and literacy coach. "The trusting relationship that exists between coach and colleague is the foundation for powerful change in buildings." Together, she and classroom teachers collaborate to make instruction meaningful, individualized, and successful for all students.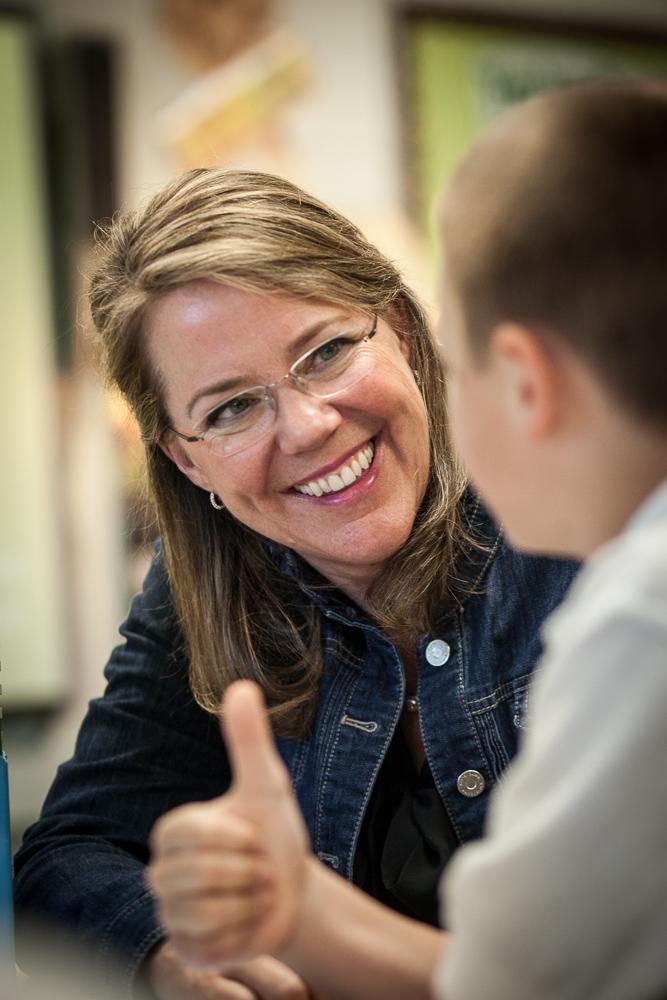 Gail Boushey is the co-author of the best-selling books The Daily 5: Fostering Literacy Independence in the Elementary Grades; and The CAFE Book: Engaging All Students in Daily Literacy Assessment & Instruction; more than a dozen professional development DVDs; and many, many articles available on this website.
Gail is married to Doug Boushey, and is a supportive mom to three beautiful daughters as well as their family dog, Max. She is known for her quick wit and gentle ways. When not teaching or writing, you will find Gail enjoying concerts and traveling with her family, in the kitchen cooking with her ever-learning granddaughter, Hadley, or reading one of the many books she is constantly adding to her library.
"I want what every teacher wants: effective teaching methods that can adapt as things change, and to lead our children to a lifetime of learning." —Gail Boushey
The CCPensieve Team
Emily: Back-end Developer, Database Administrator, Customer Support
Madeline: Front-end Designer and Developer
Kelli: Customer Support, Member Manager