Unarchive Student Conferring Session
Unarchive a previously archived conferring session.
1. From the student page, click View Archived Sessions.
2. Select any of the conferring sessions you would like to unarchive.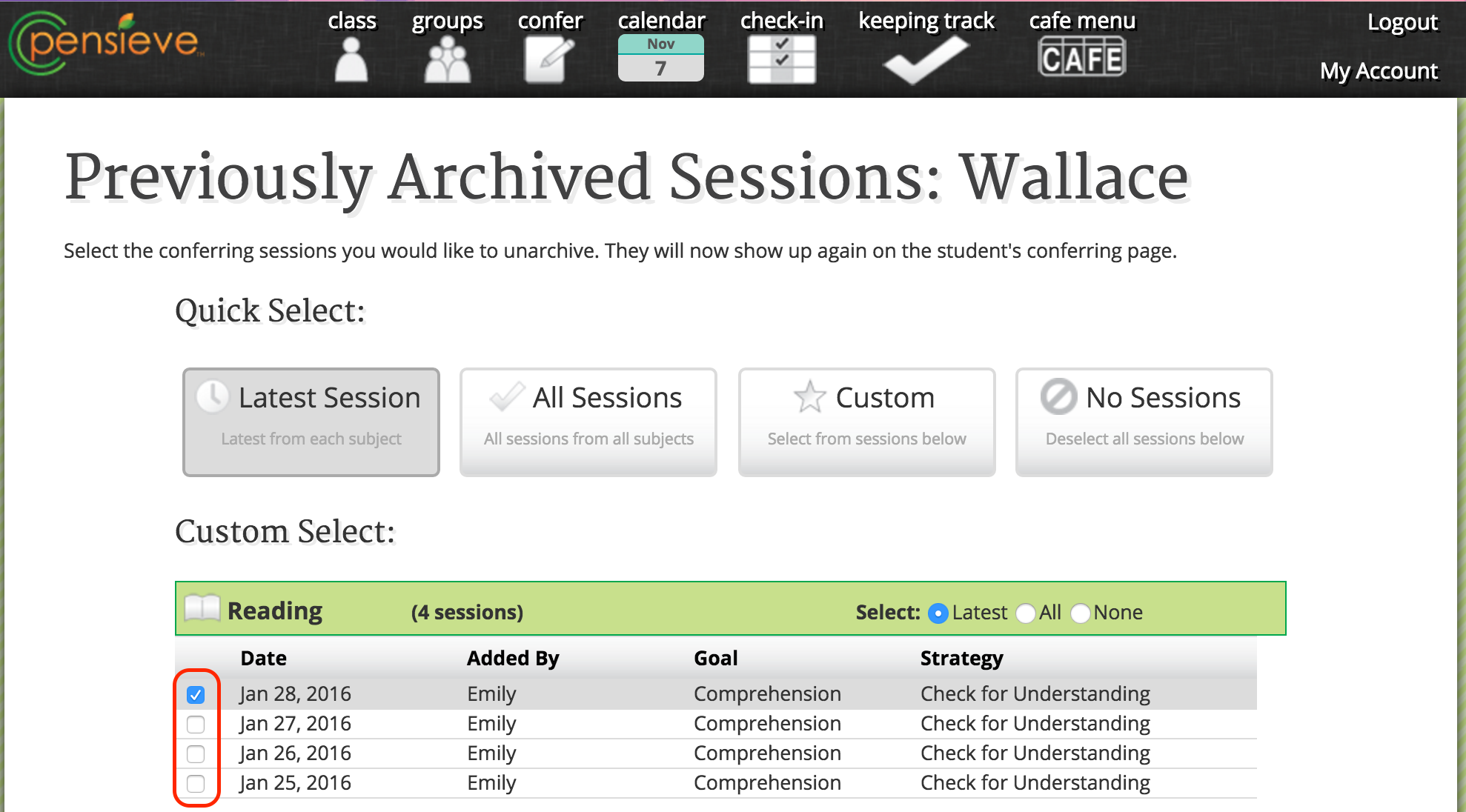 3. You can also choose to unarchive the latest session, all sessions or no sessions with one click.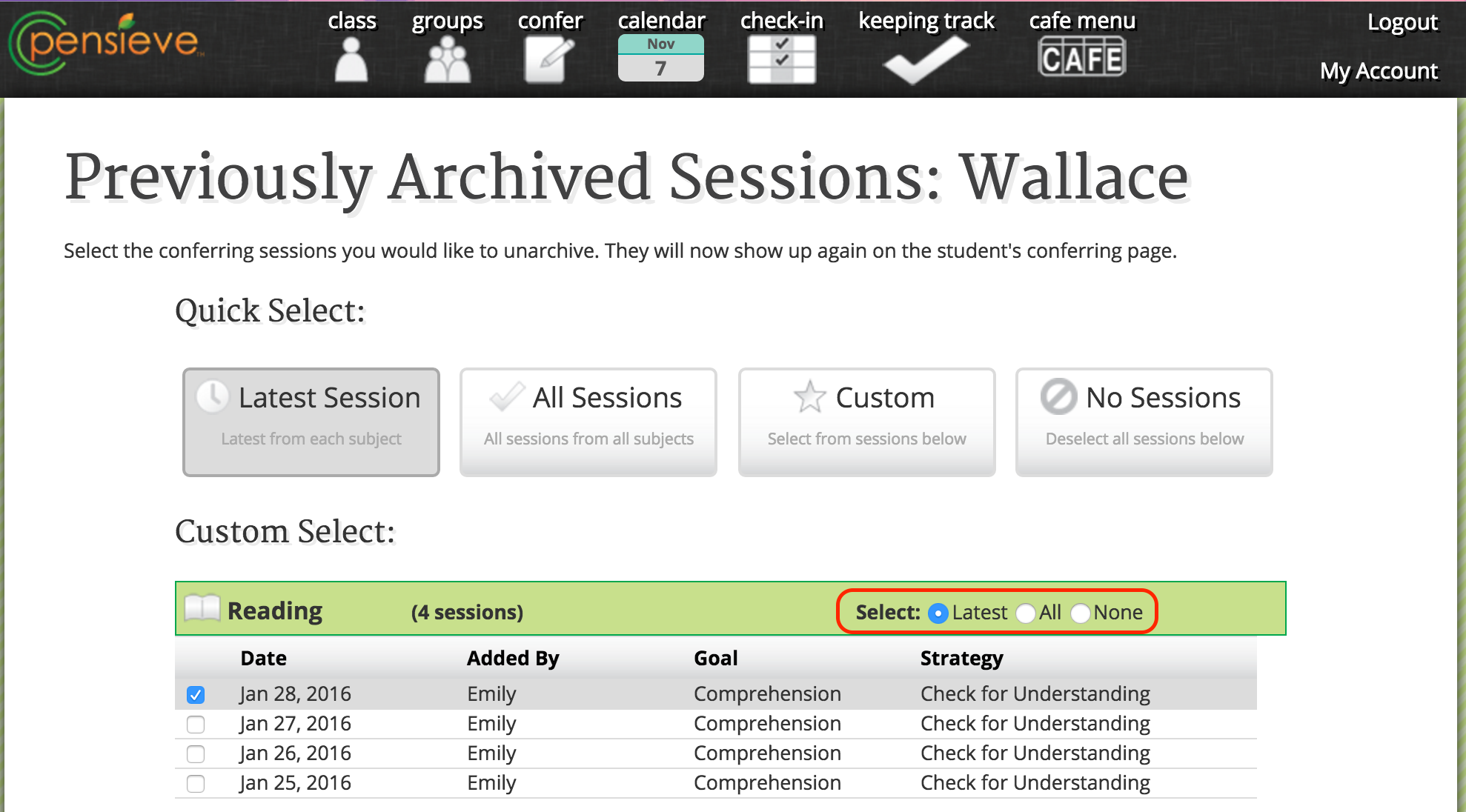 4. If you want to unarchive sessions from multiple subjects at the same time, you can choose Latest, All, Custom or None at the top.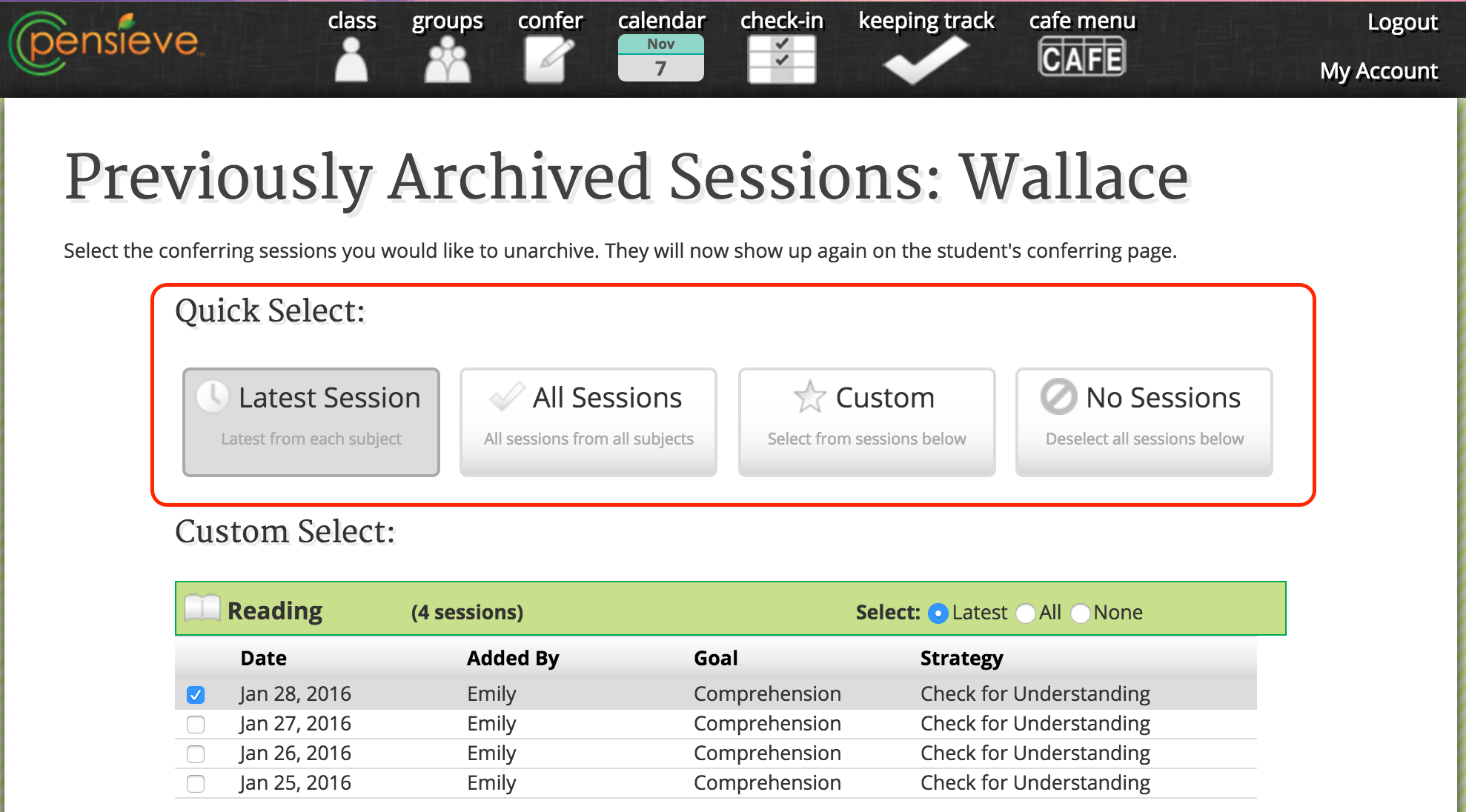 5. Now, click Unarchive Sessions and they will once again be visible from the student's conferring page.