Transfer Student
Learn how to transfer a student to another teacher.
NOTE: You must first share the student with the teacher you wish to transfer.
1. Choose a student to transfer from your class list.

2. Click the 'Edit Student' button in the upper-right side of the page.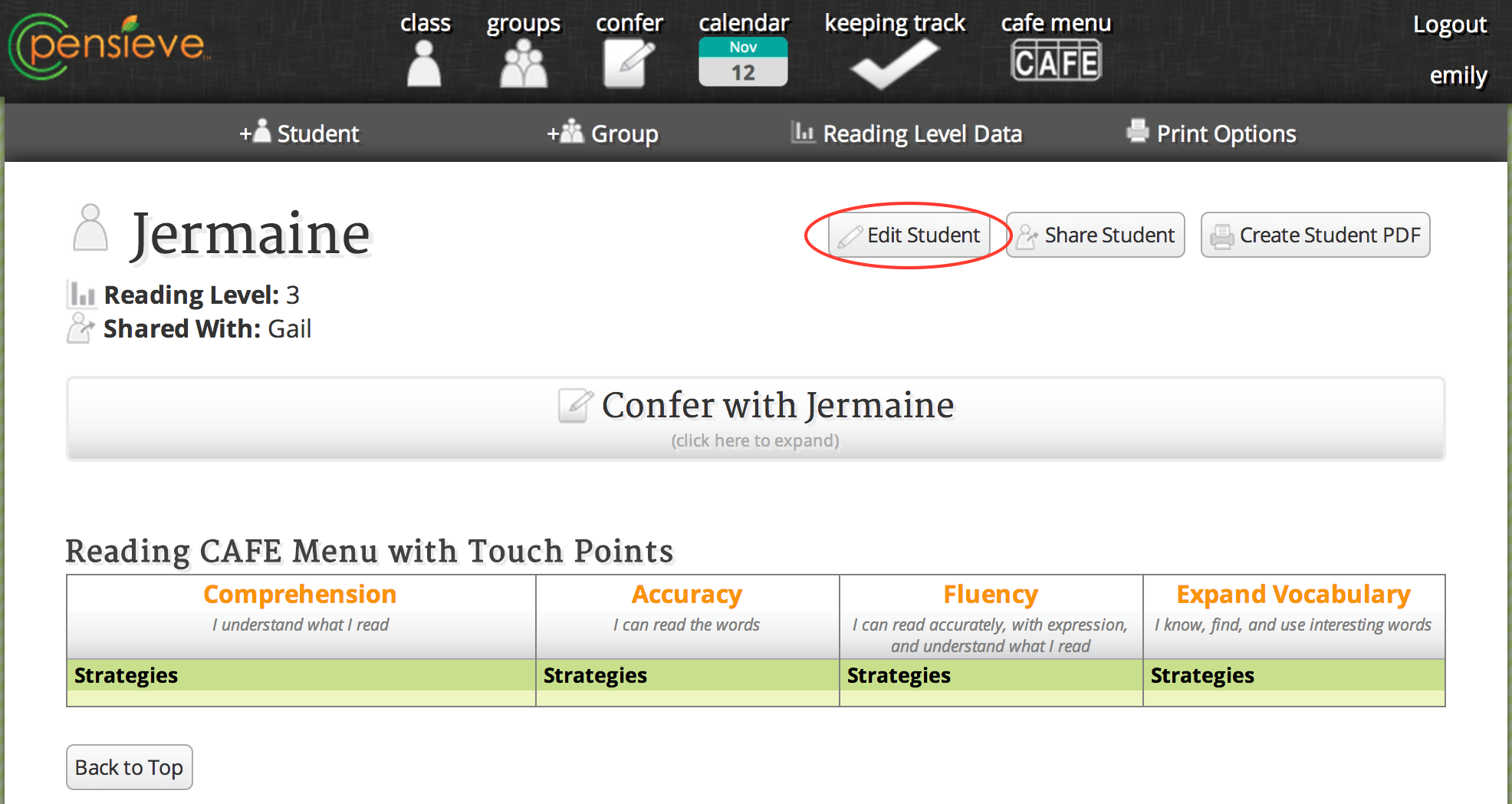 3. Select 'Transfer Student' under the student's name.

4. The teachers Jermaine is currently being shared with are displayed here. We want to transfer him to Gail, so she is selected. Now, click 'Transfer'.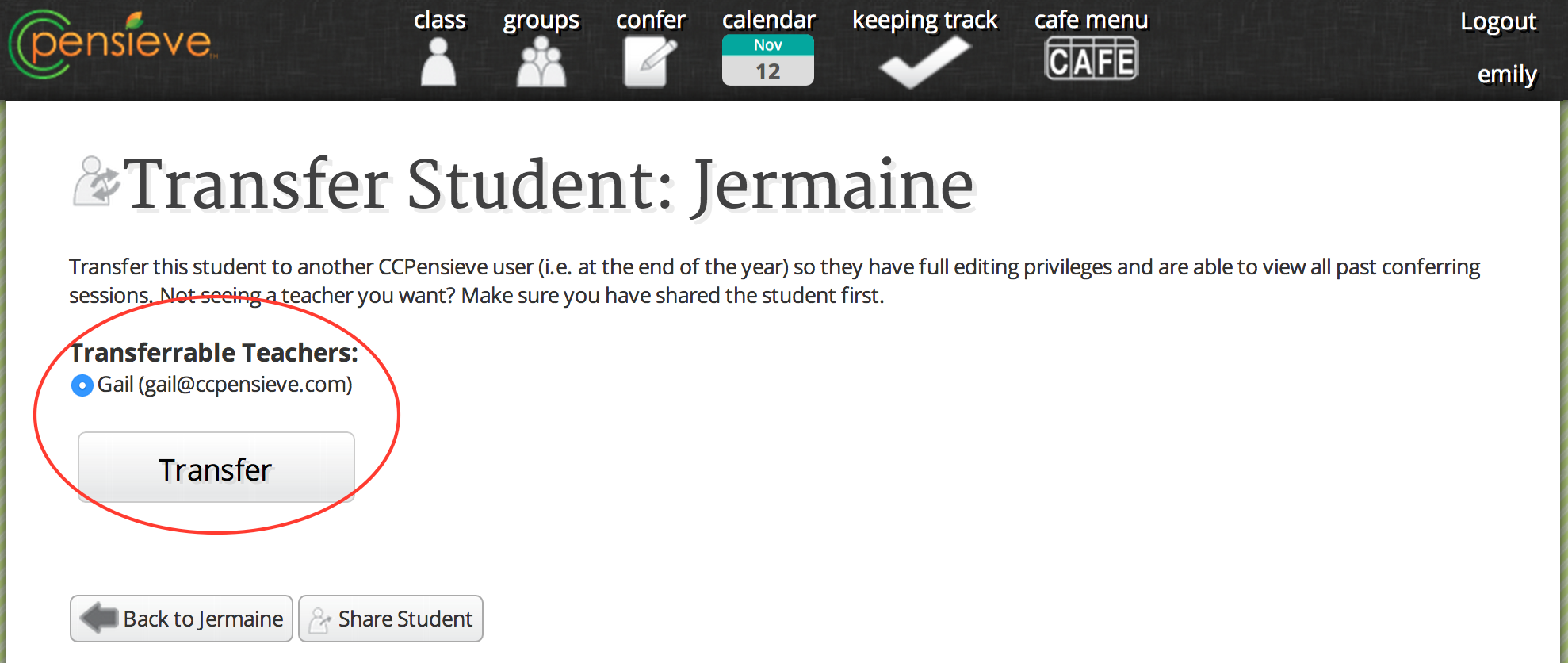 5. Click 'OK' when prompted. Jermaine, his conferring sessions, and data, have been removed from this class and moved to Gail's class.