Share Student
Learn how to share a student with another teacher. This can be done with a Premium CCPensieve Membership.
1. From the student's page, click the 'Edit Student' button in the upper-right side of the page.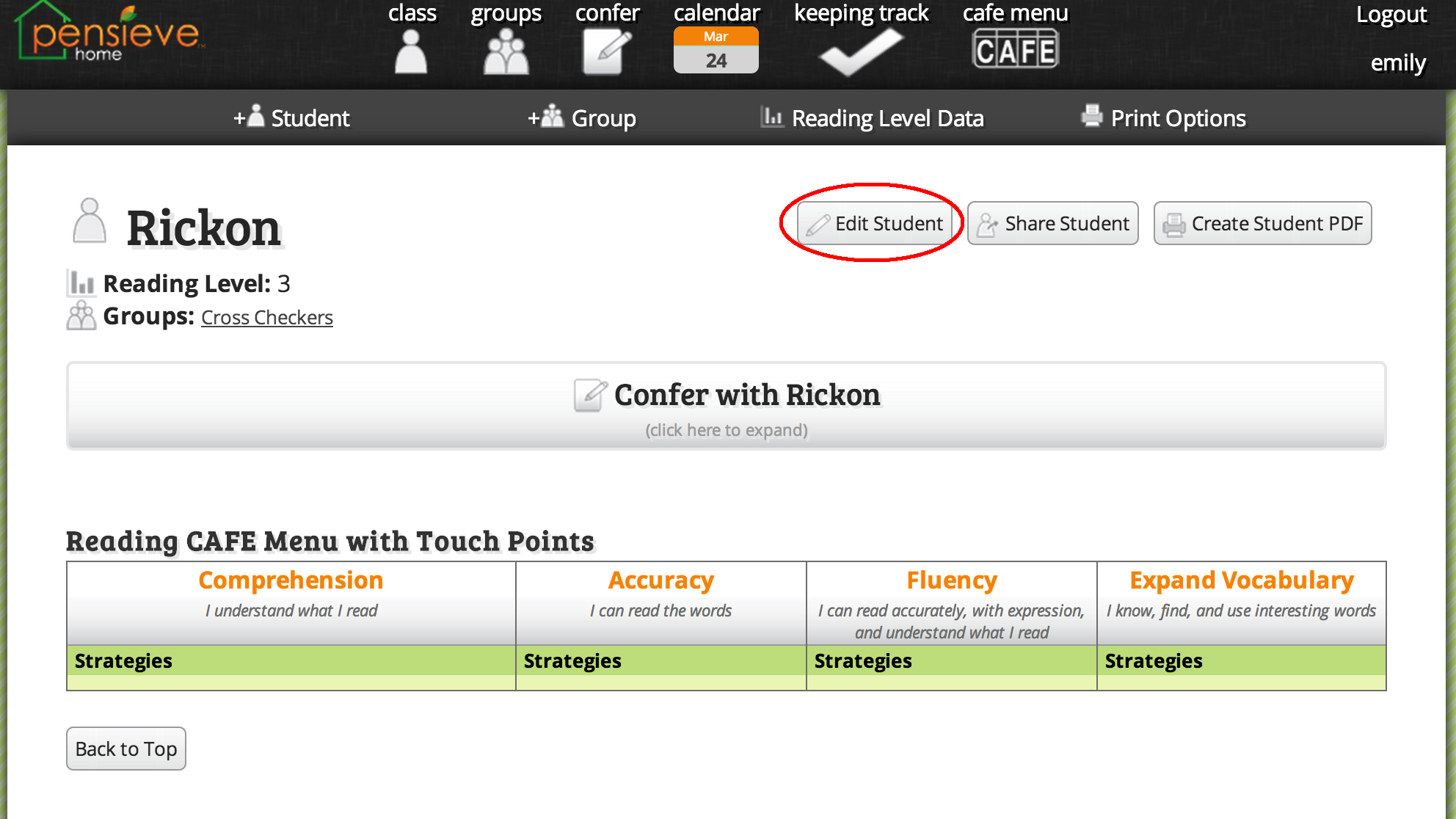 2. Click on the 'Sharing Details' button below the student's name.

3. Type the email address of the teacher you want to share the student with. Click 'Share Student'. (Note: be sure the other teacher has a CCPensieve Premium Membership)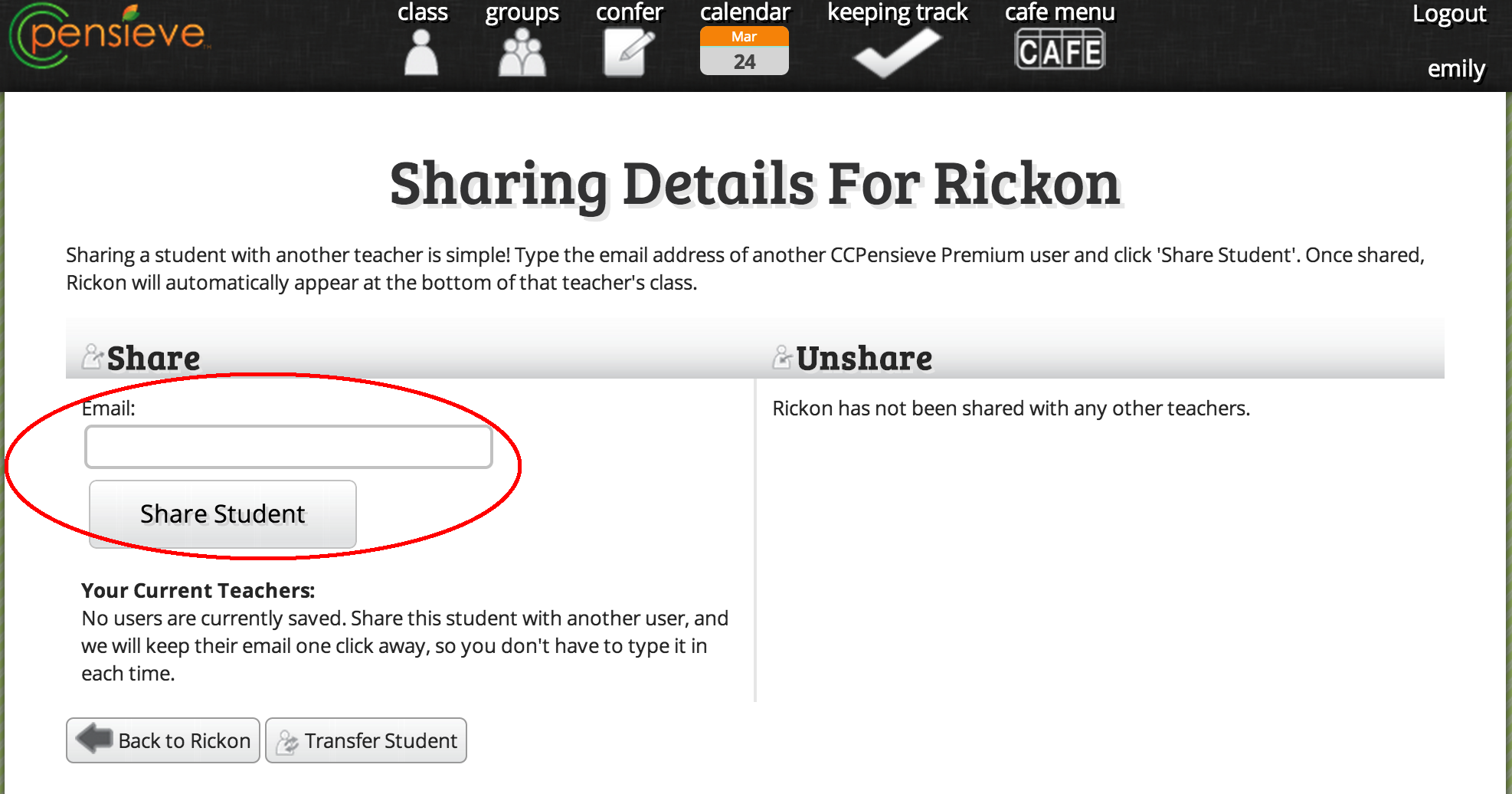 4. Now, this student will show up in the 'Shared Students' section of the other teacher's class list.