Set Recurring Calendar Appointments
Learn how to create multiple calendar appointments at once.
1. Click on 'calendar' in the top menu bar.

2. Click the appointment dates. They are selected when they turn green with a green check mark.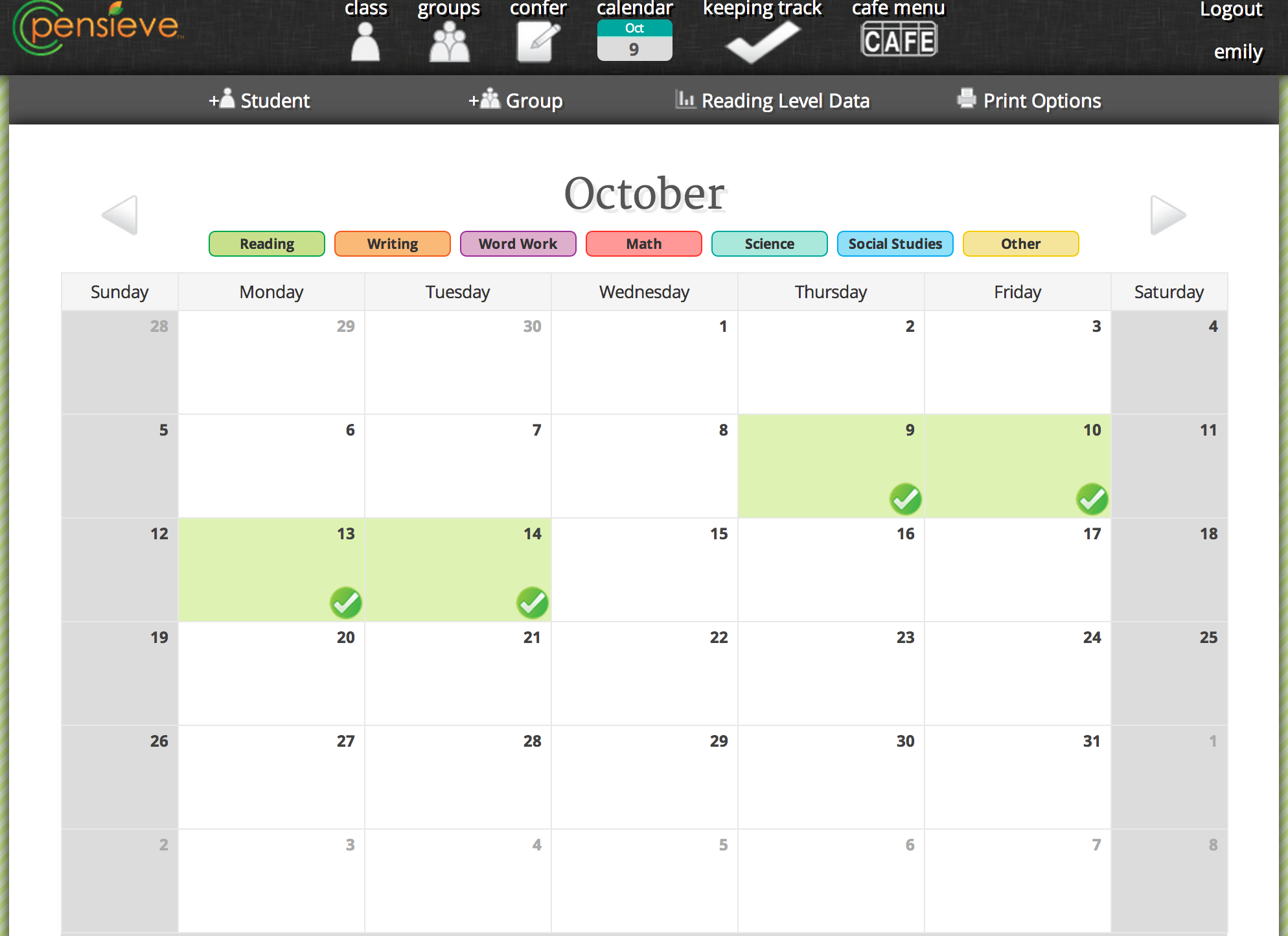 3. Scroll down to select the meeting name, meeting type, and any related notes. Click 'Save'.
4. Multiple meetings of the same criteria have now been saved on your calendar. This is especially helpful if you consistently meet with the same student or group on the same day of the week, so you can set meetings a month in advance.