Change a Group's Subject
Change the subject a group is categorized in.
1. Select a group that you would like to change the subject.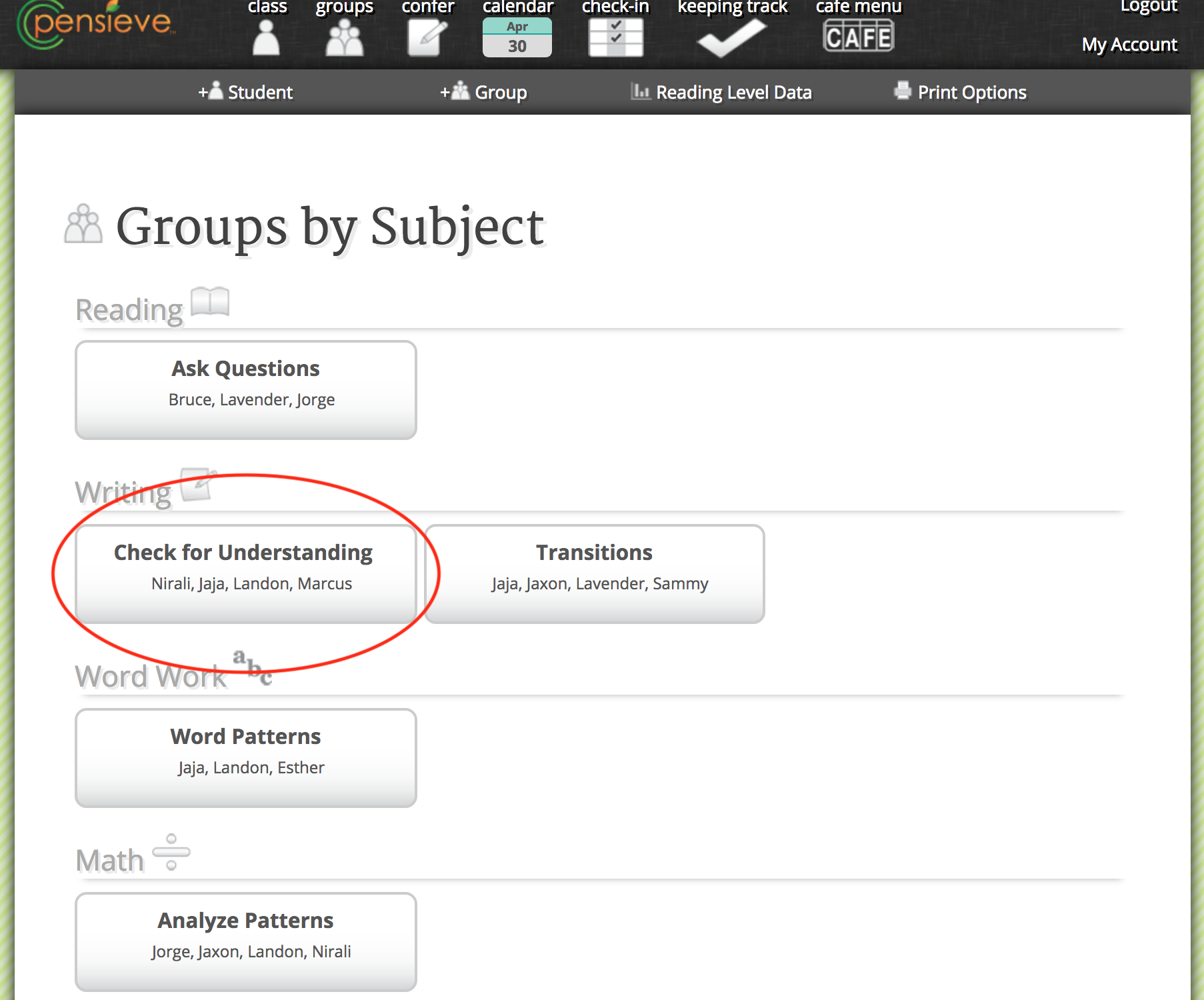 2. Click 'Edit Group'.

3. Here, you can see the current subject and then select the new subject.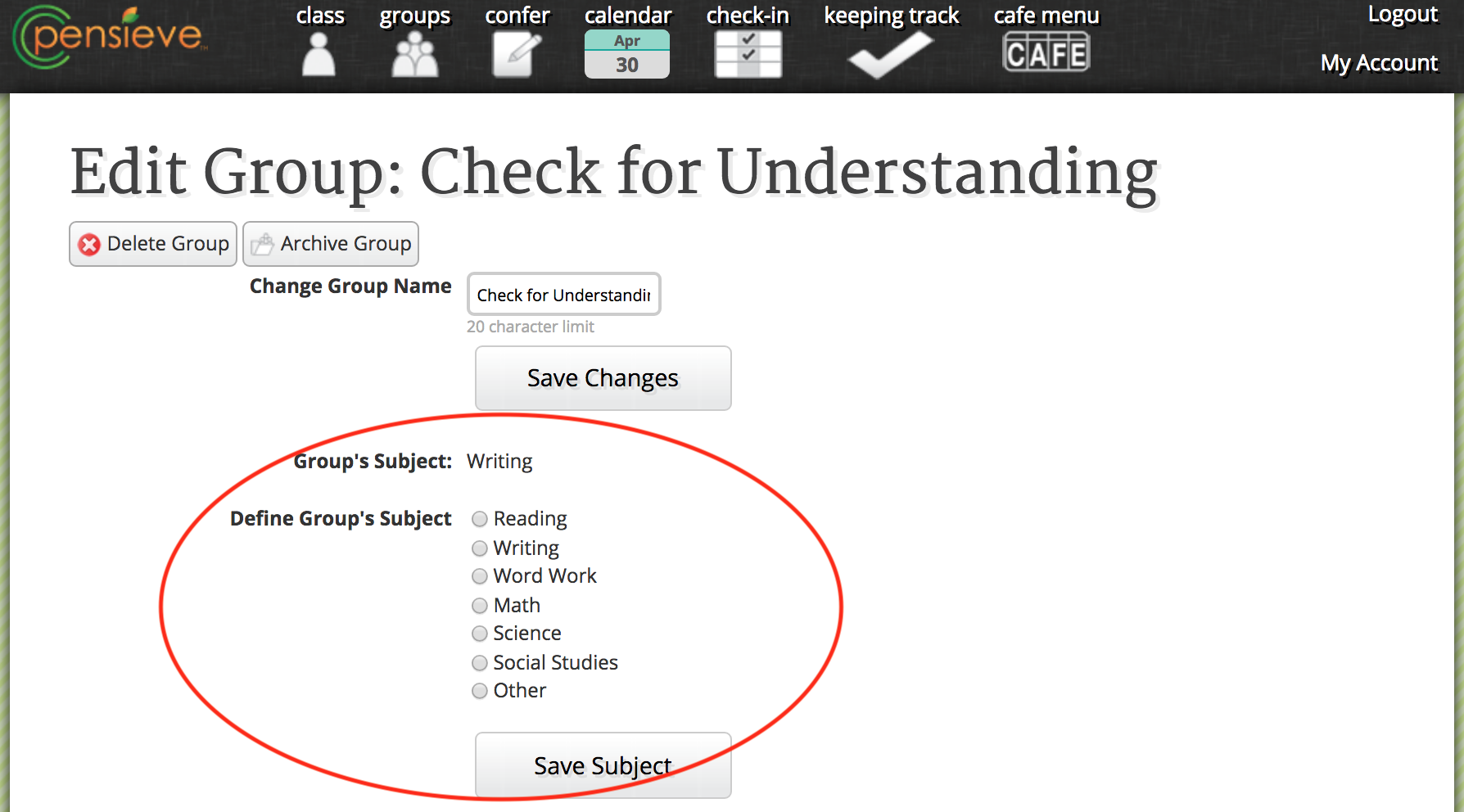 4. Now, Check for Understanding will be categorized under Reading.