Custom Group PDF Report
There are so many types of reports you can pull. Check out how to create one here!
1. Select 'Print Options' from the sub top menu bar.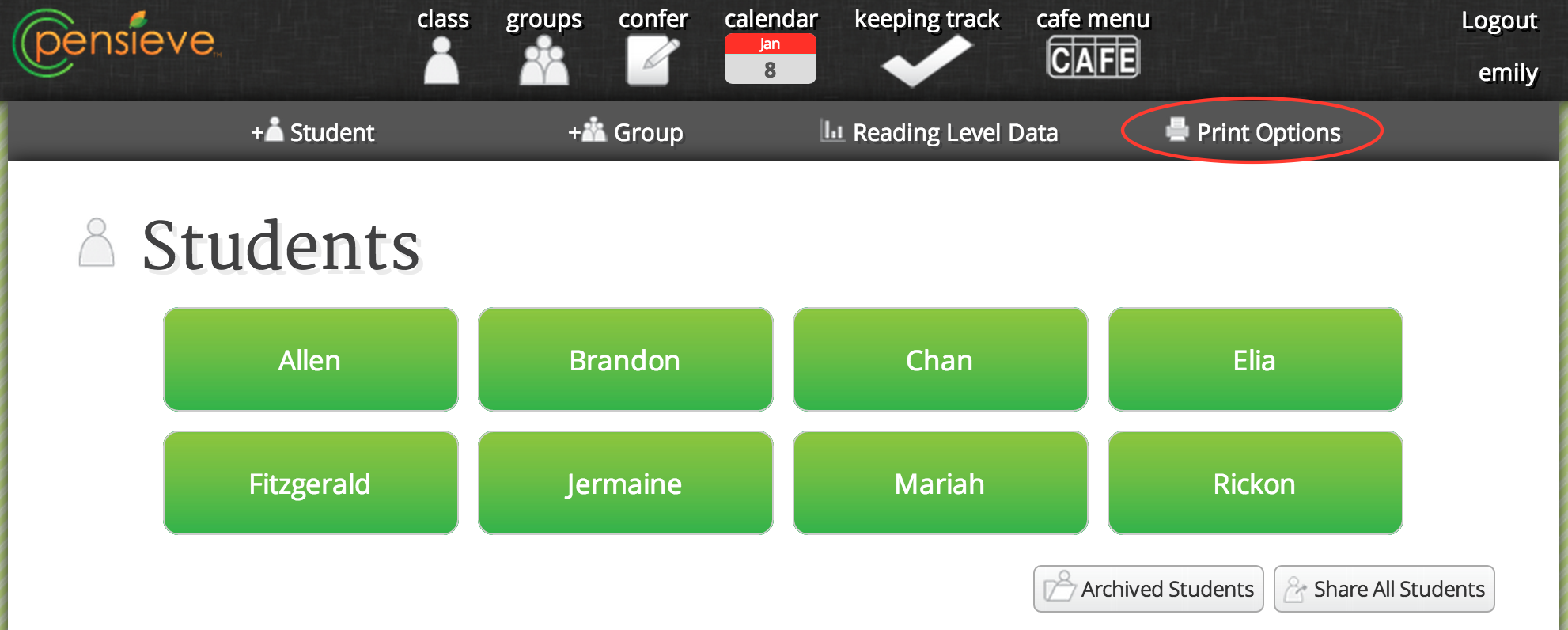 2. Go to the 'Reports By Group' section to export either all group sessions for a specific subject or 'All' to export all subjects for a particular group. Click on the red 'PDF' or green 'CSV' icon to download each of those file types.

3. Your export will now open in a new tab of your browser (for PDF), or will be downloaded directly to your computer (for CSV).