Delete All Students From Class
Learn how to delete all of your students from your class at one time.
1. Once logged in, click on your username in the upper-right corner of the page.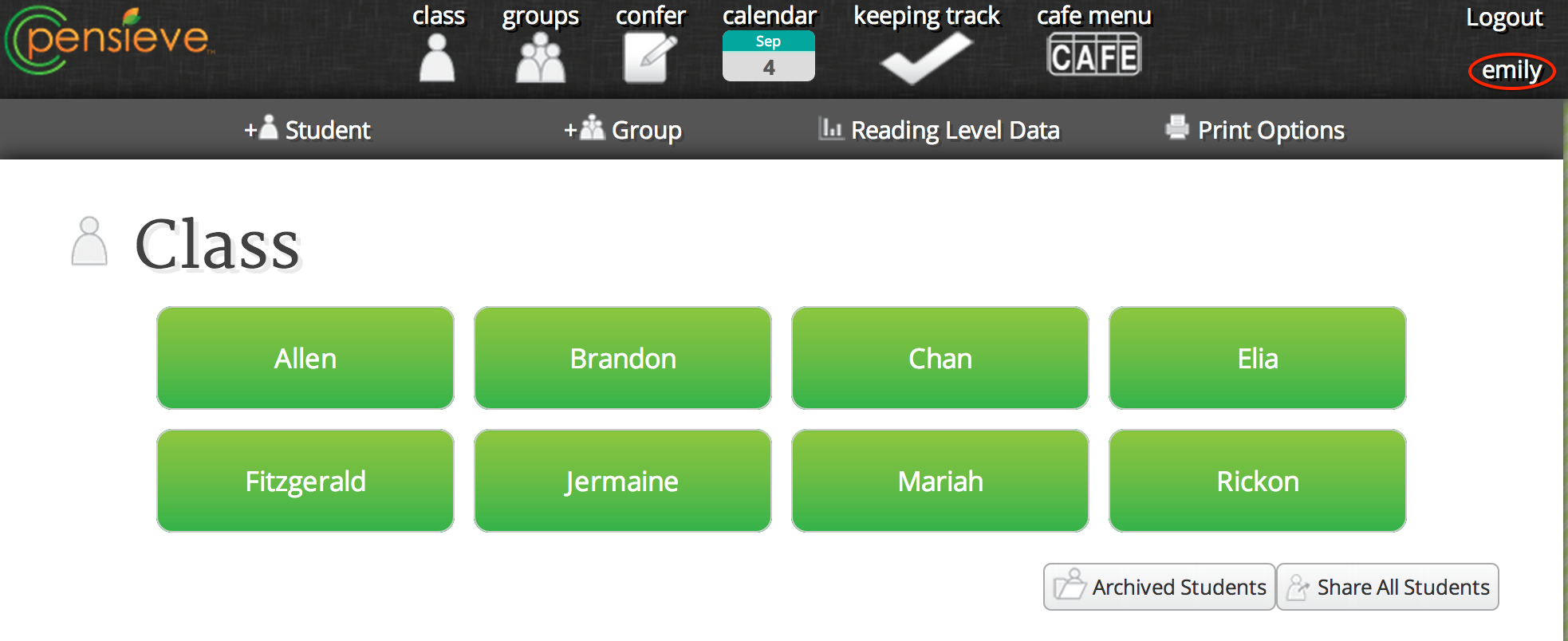 2. Click the 'Delete All Students' Button.
3. Click 'OK' when prompted to delete all your current students.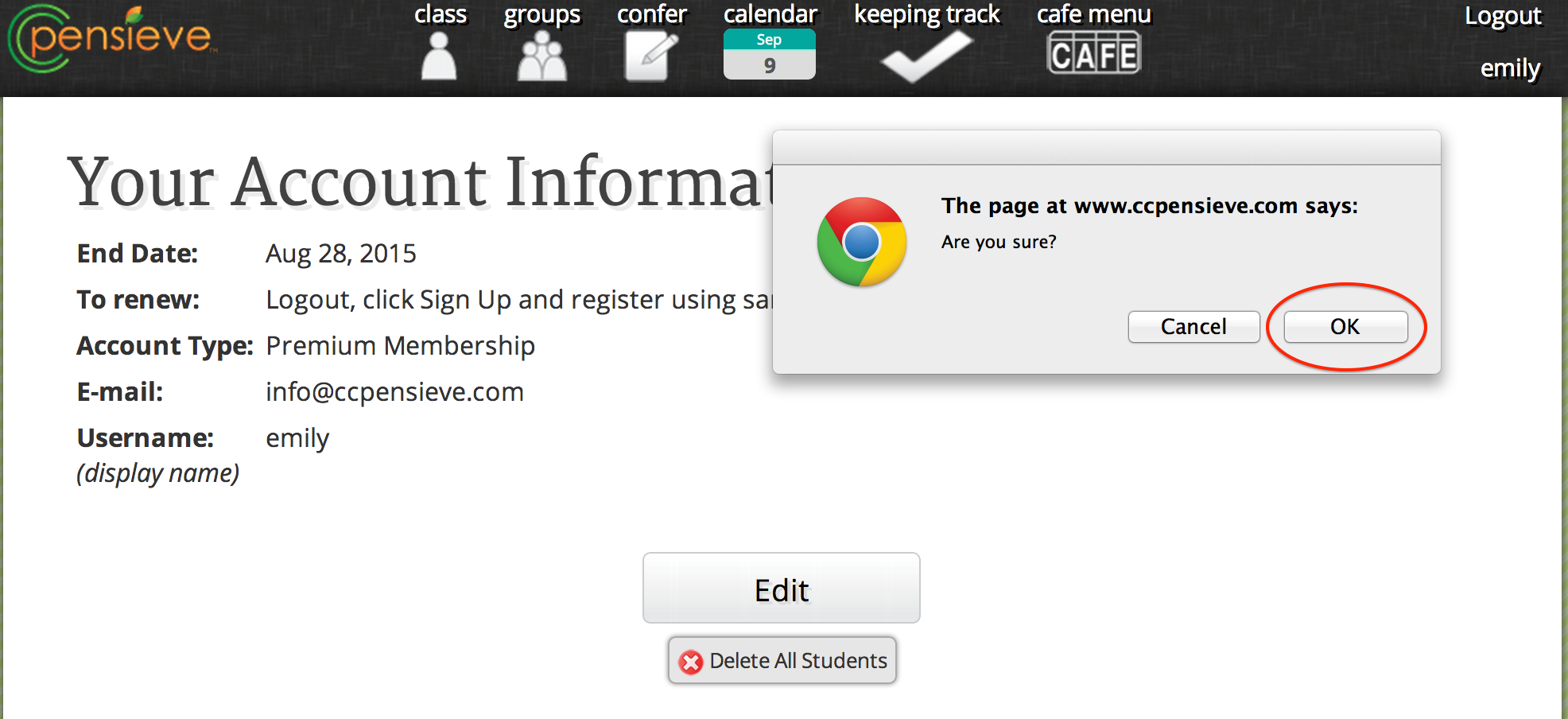 4. That's it! Now, your class list is ready for a fresh start.