Daily 5 Check-In
Learn how to do your Daily 5 Check-In from your CCPensieve!
1. Select 'check-in' in the top menu bar.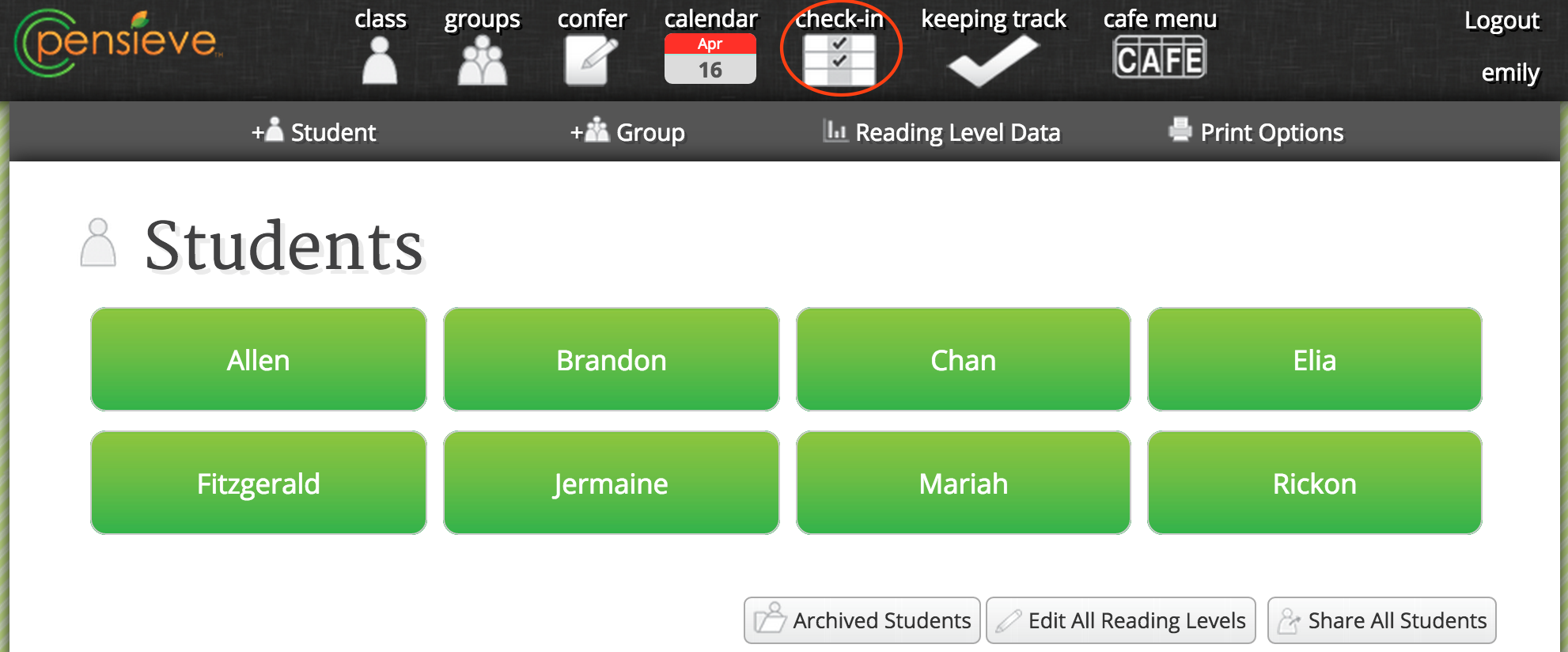 2. From the Check-In Page, insert students' choices and click 'Check-In' to save their choices.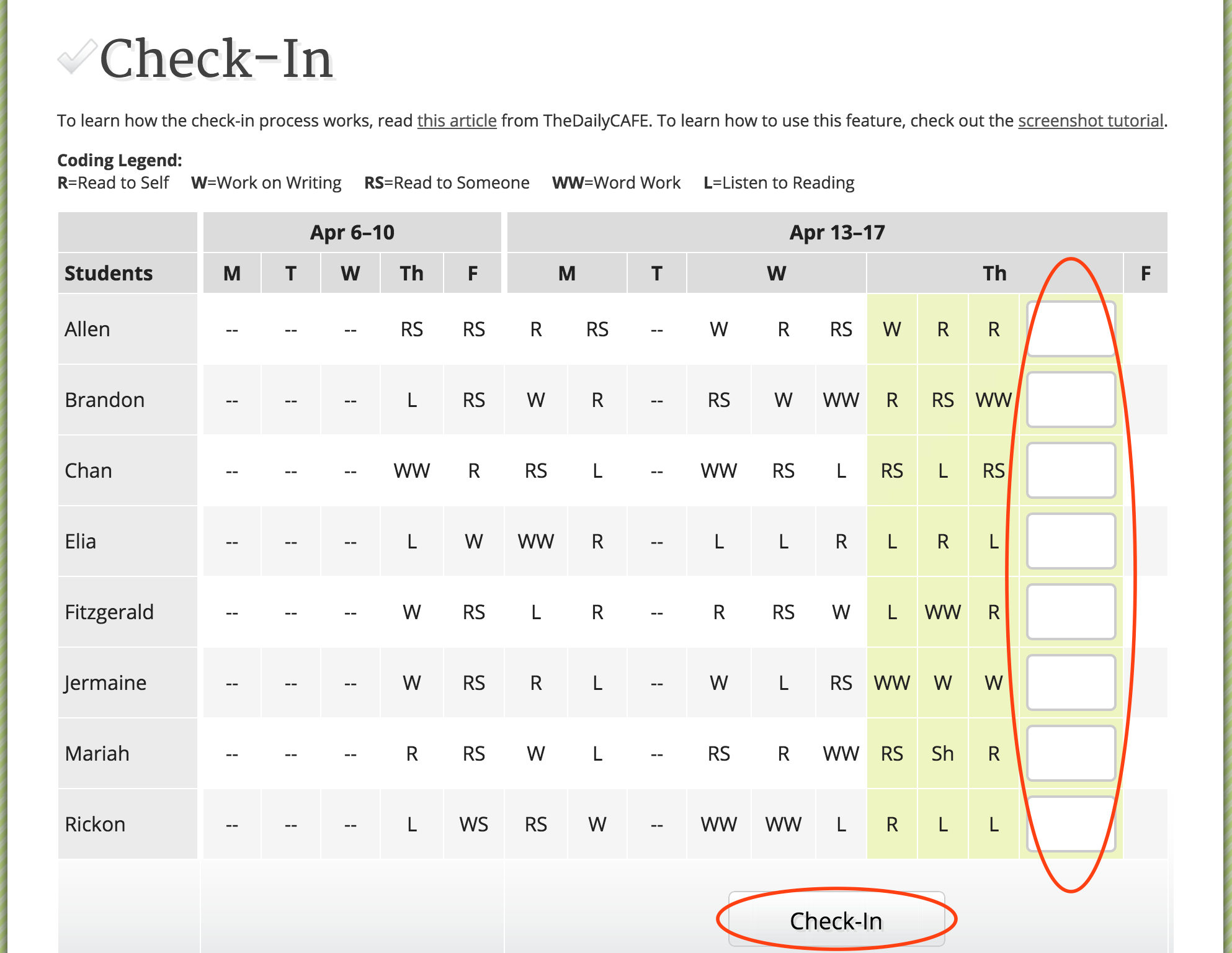 3. After saving, text boxes will still appear for another round of Check-In. Save as many rounds in a day as you like!