Confer From Confer Tab
Learn how to confer with any type of student/group and any subject all in one place.
1. Select the 'confer' button in the top menu bar.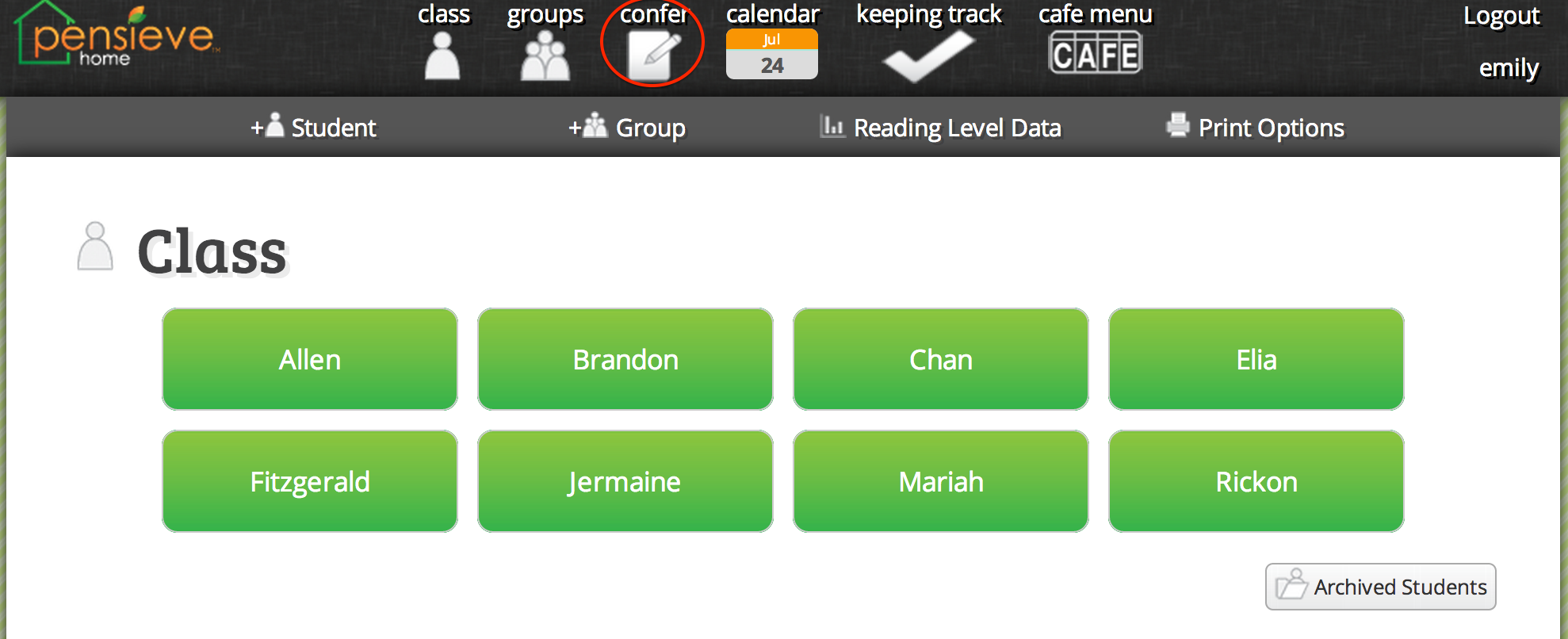 2. Select the appropriate subject.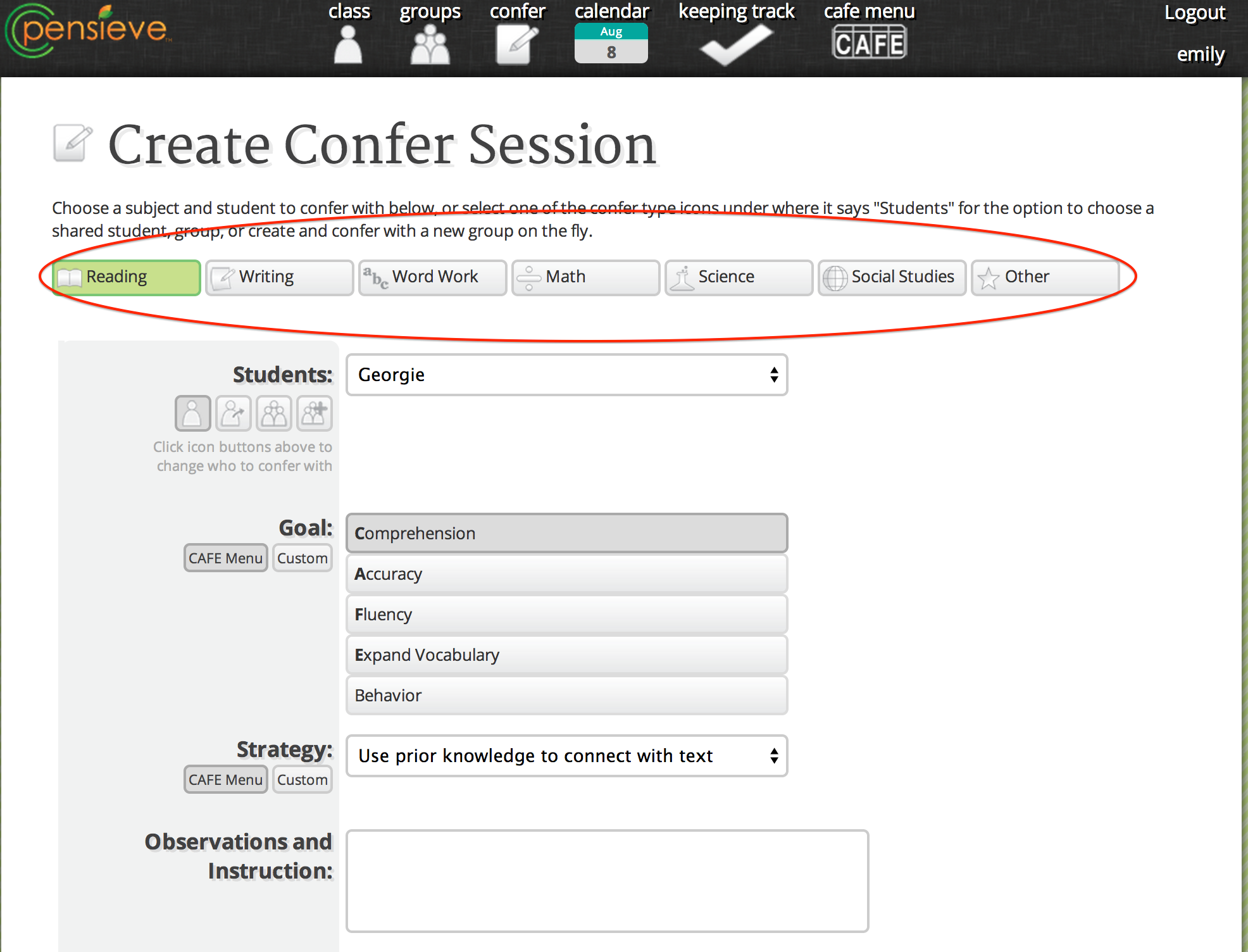 3. Select the type of conferring session (Student, Shared Student, Group, Quick Group), fill out the conferring details and click 'Save' at the bottom. This session can now be viewed the student or group's page.