Confer From Student Page
Learn how to save a student conferring session.
1. From the class list, select the student you would like to confer with.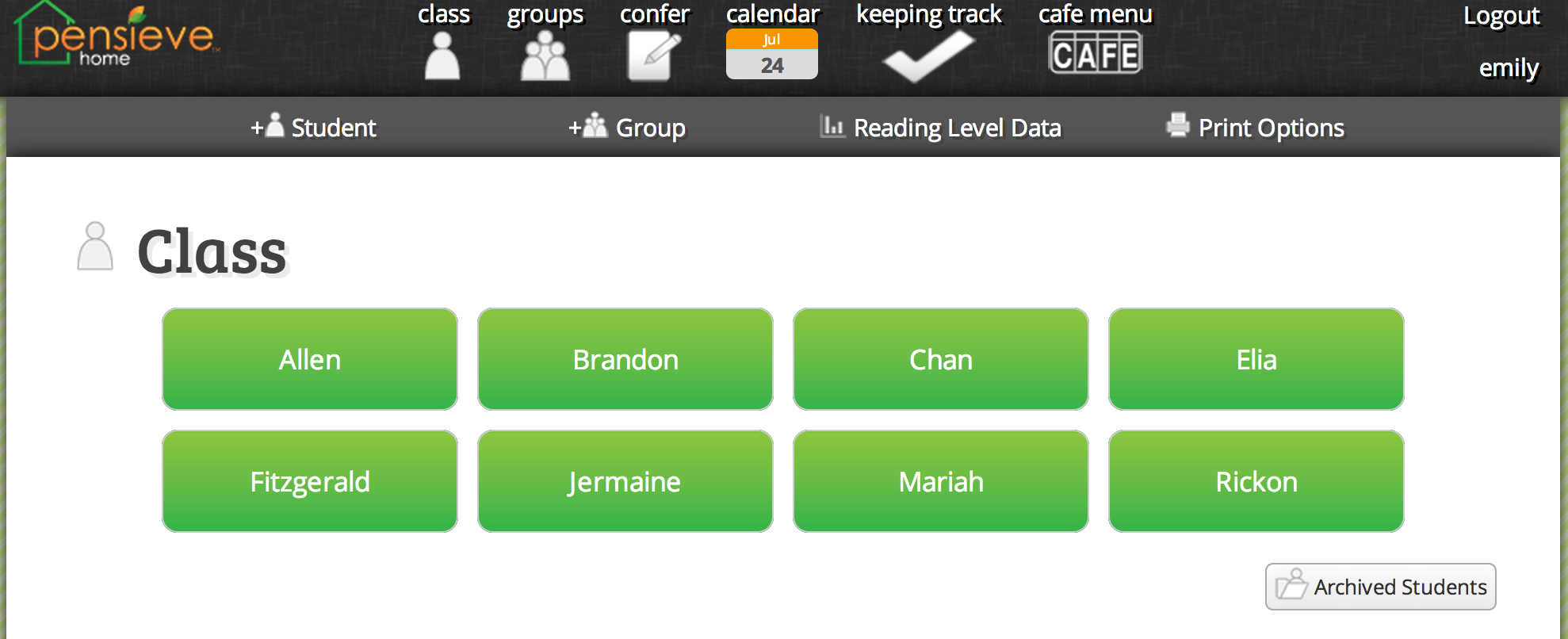 2. Click on the 'Confer with [Student Name]' bar to drop down the conferring form.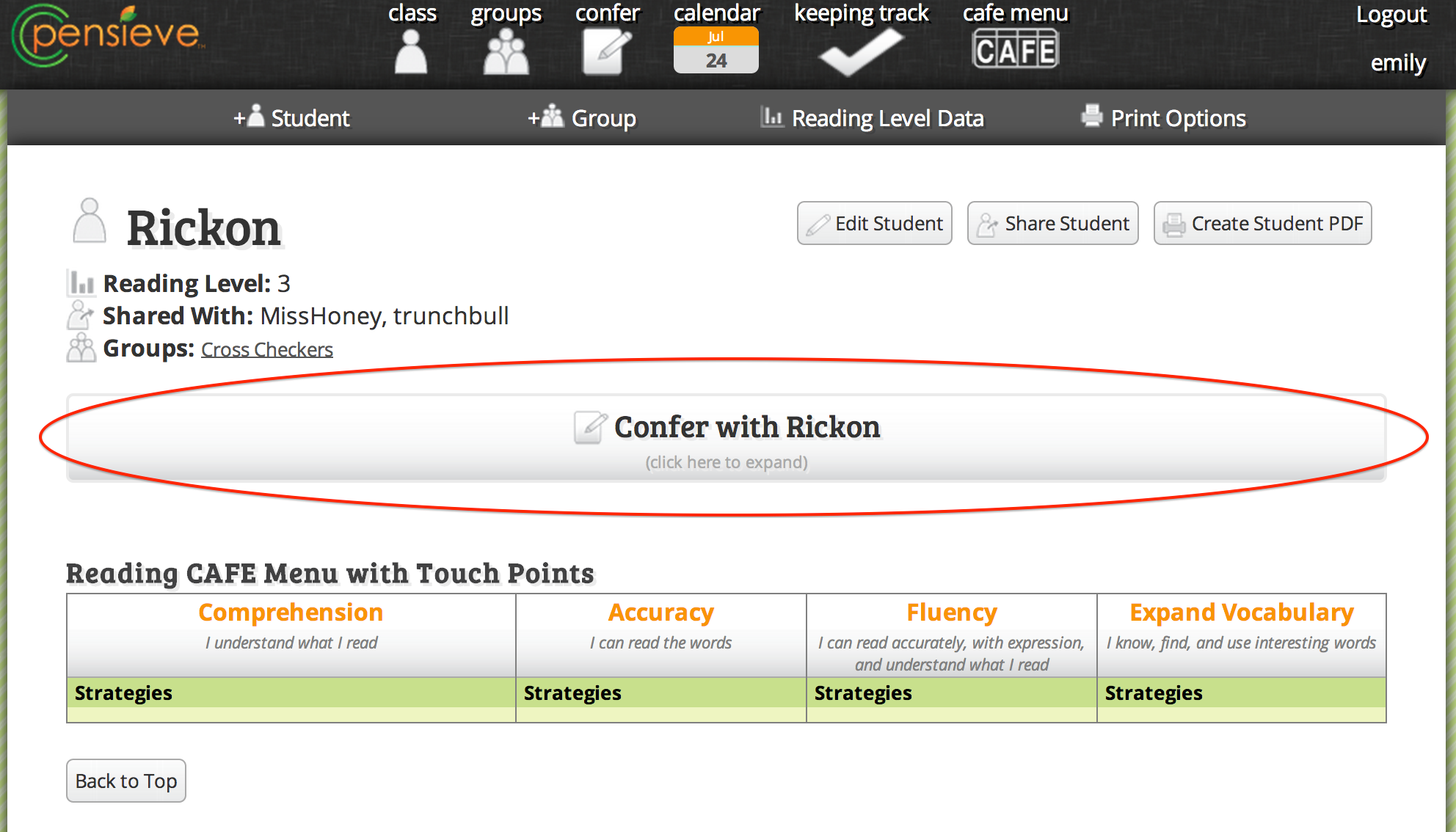 3. Enter in your conferring data and click 'Save'. You can view past conferring sessions below the conferring form drop-down.