Archive a Single Student
Not ready to delete a student but don't want them in your class list? Learn how to archive a student here.
1. Select the student you want to archive from your class list.

2. Select the 'Edit Student' button in the upper-right side of the page.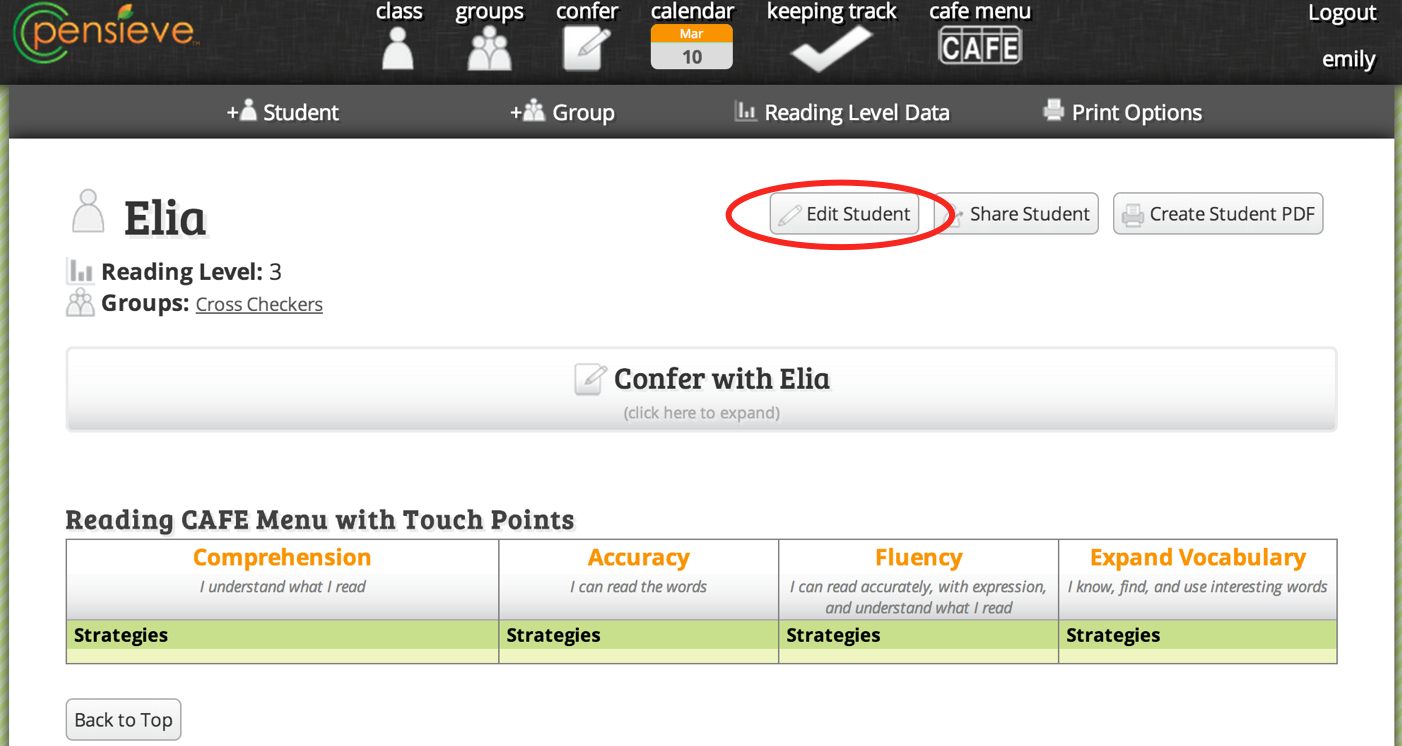 3. Select 'Archive Student' under the student's name.

4. Click 'OK' when prompted. Now you can access your archived student by clicking on 'Archived Students' from the Class page.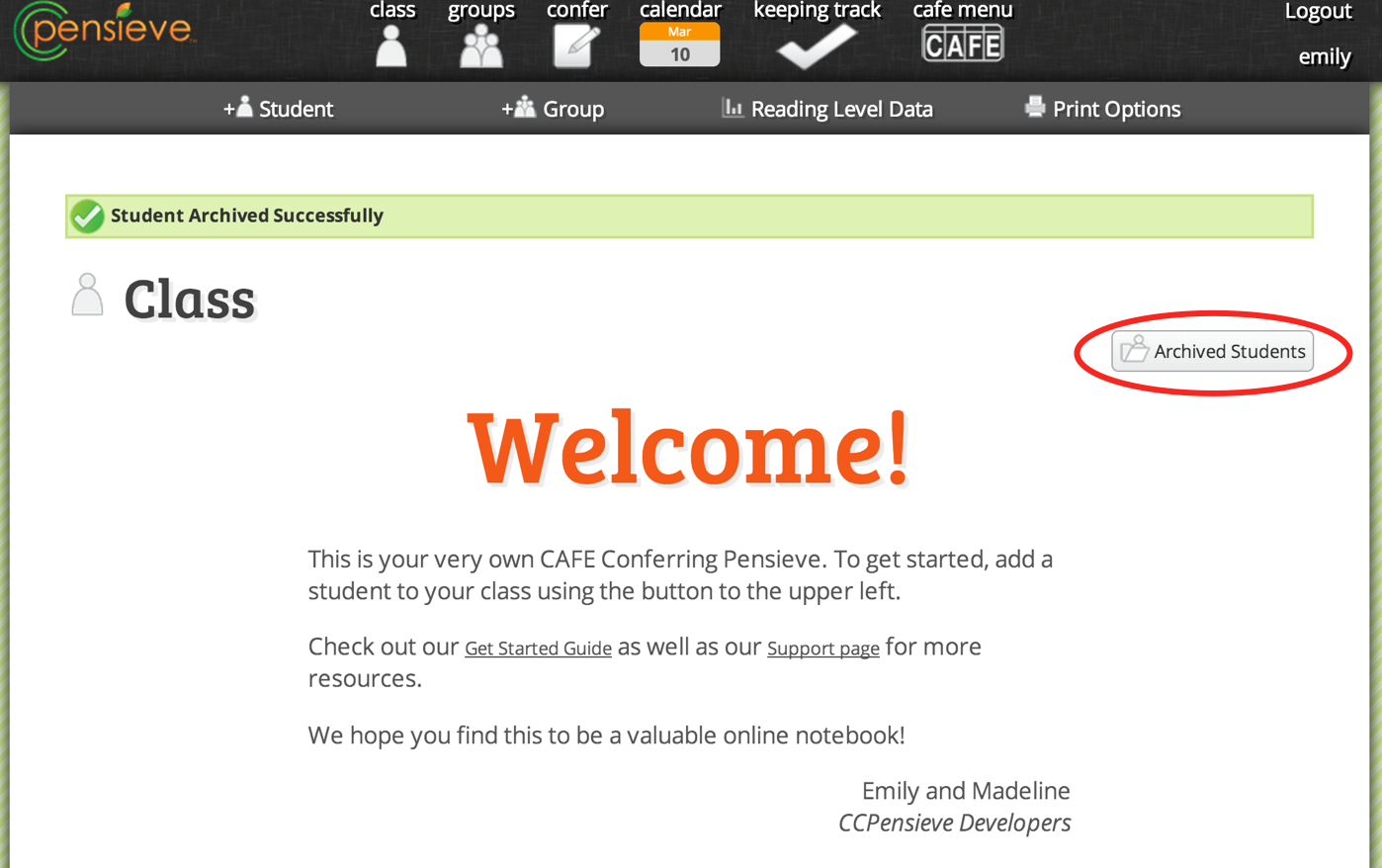 5. If you click on the 'Archived Students' button, you can see your archived students.