Create Apple app Icon
For those of you who wish to have a CCPensieve link that looks like an app icon on the home screen of your iPad or iPhone, here are the directions. This will allow you to access the CCPensieve from your iOS device with just one click:
1. Open up Safari, or your browser, visit www.ccpensieve.com, and log in.
2. Click the icon that looks like a box with an escaping arrow.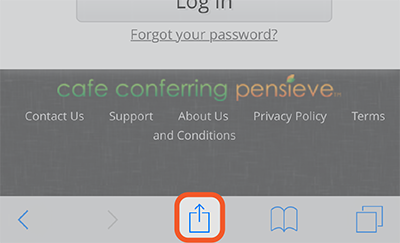 3. Select the "Add to Home Screen" option: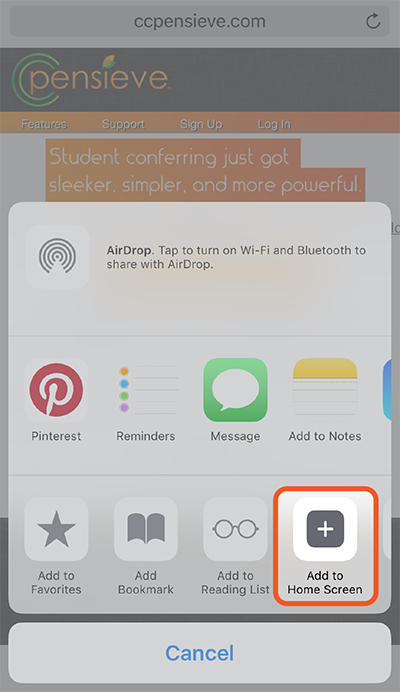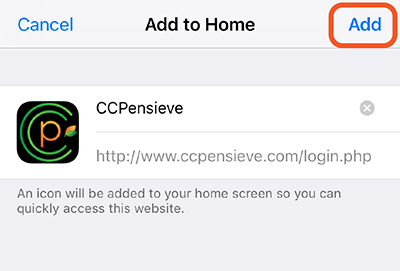 5. Voila! You now have easy access from your home screen.