Add Student
Learn how to add a student to your class. This is a great first step while getting started with your CCPensieve.
1. Select '+ Student' button.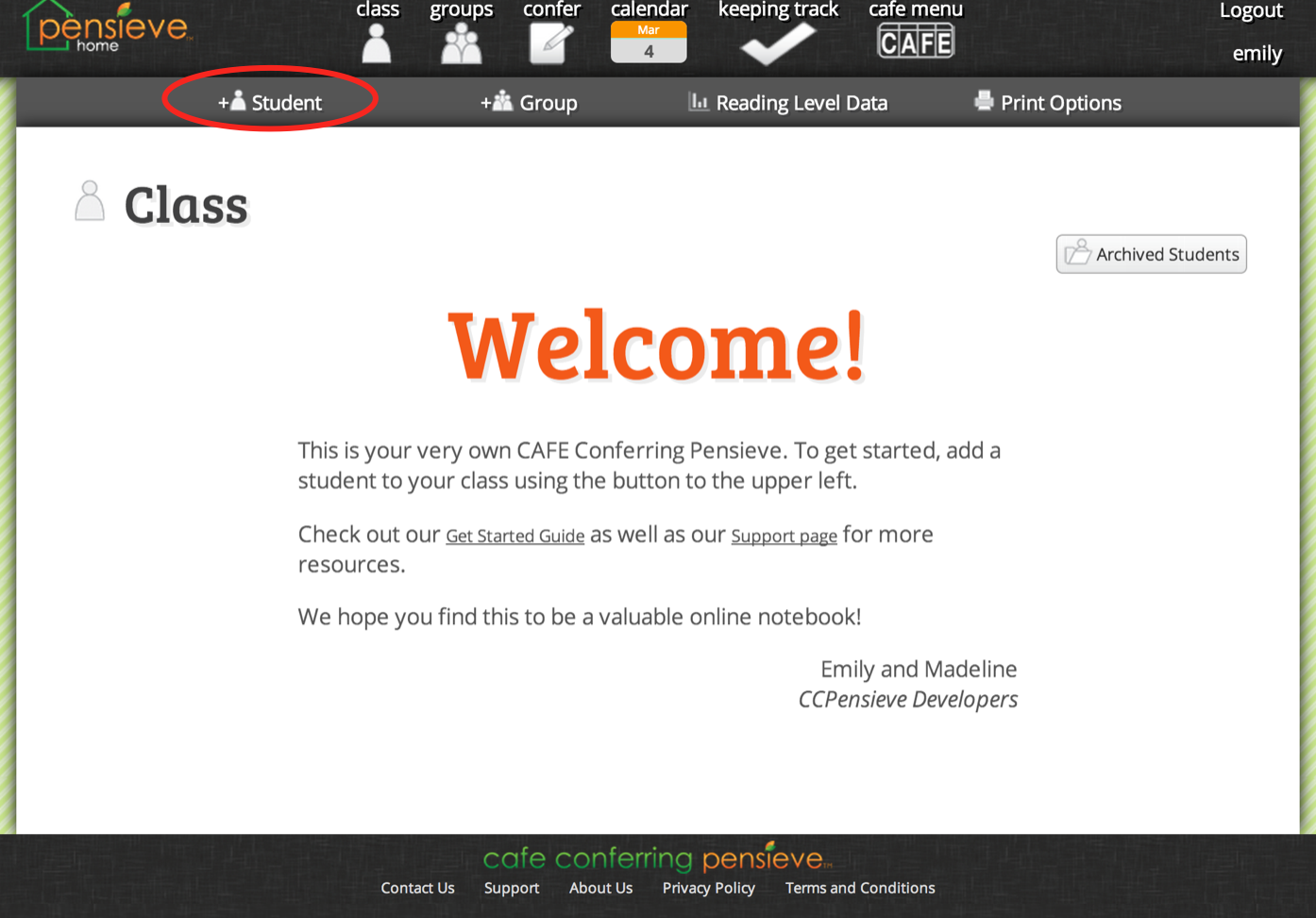 2. Type the student's name and reading level (optional, can always be added or edited later) into the text boxes. Click Save.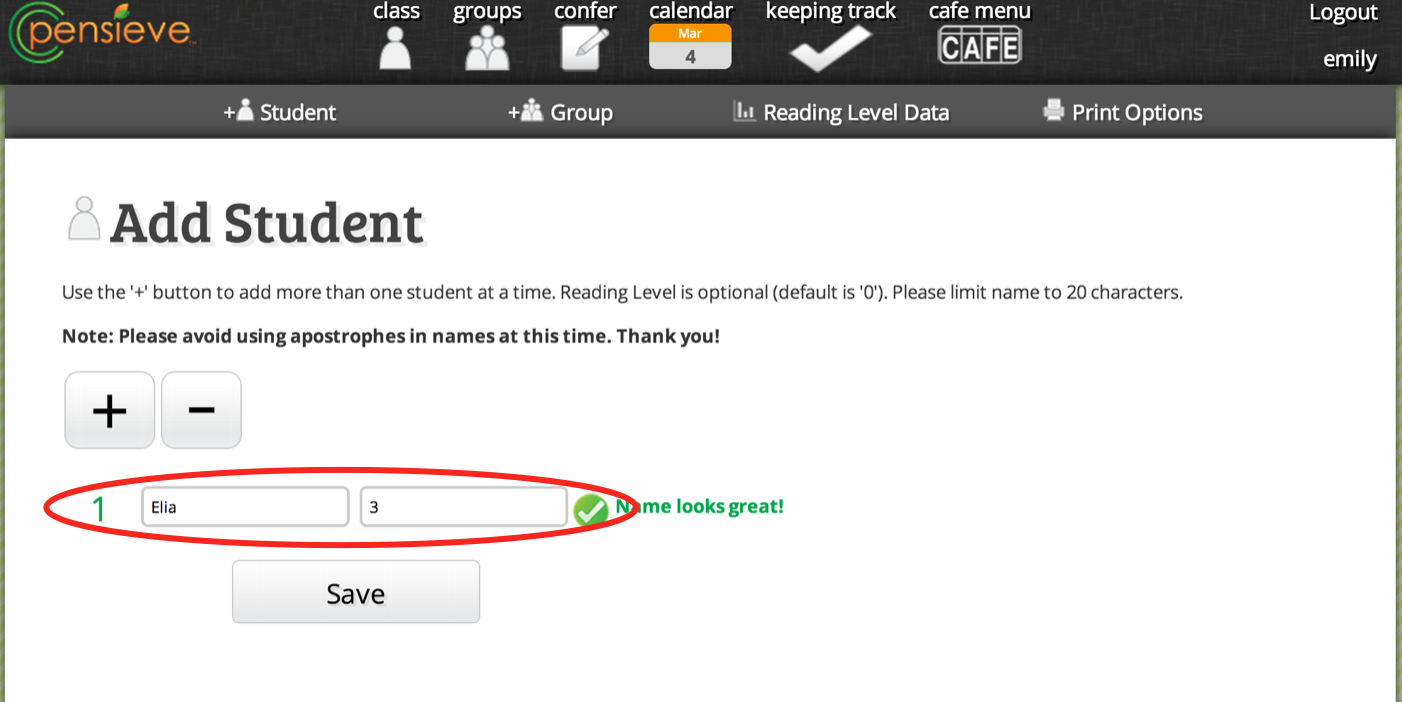 3. The student can now be found from the class list. Click the student's name see the students' page and to confer with that student.