Add Group
Learn how to add a group to your class. This is a great second step while getting started with your CCPensieve.
1. Select the '+ Group' Button.

2. Choose Subject, Type in Group Name and Select Students to be added to the group.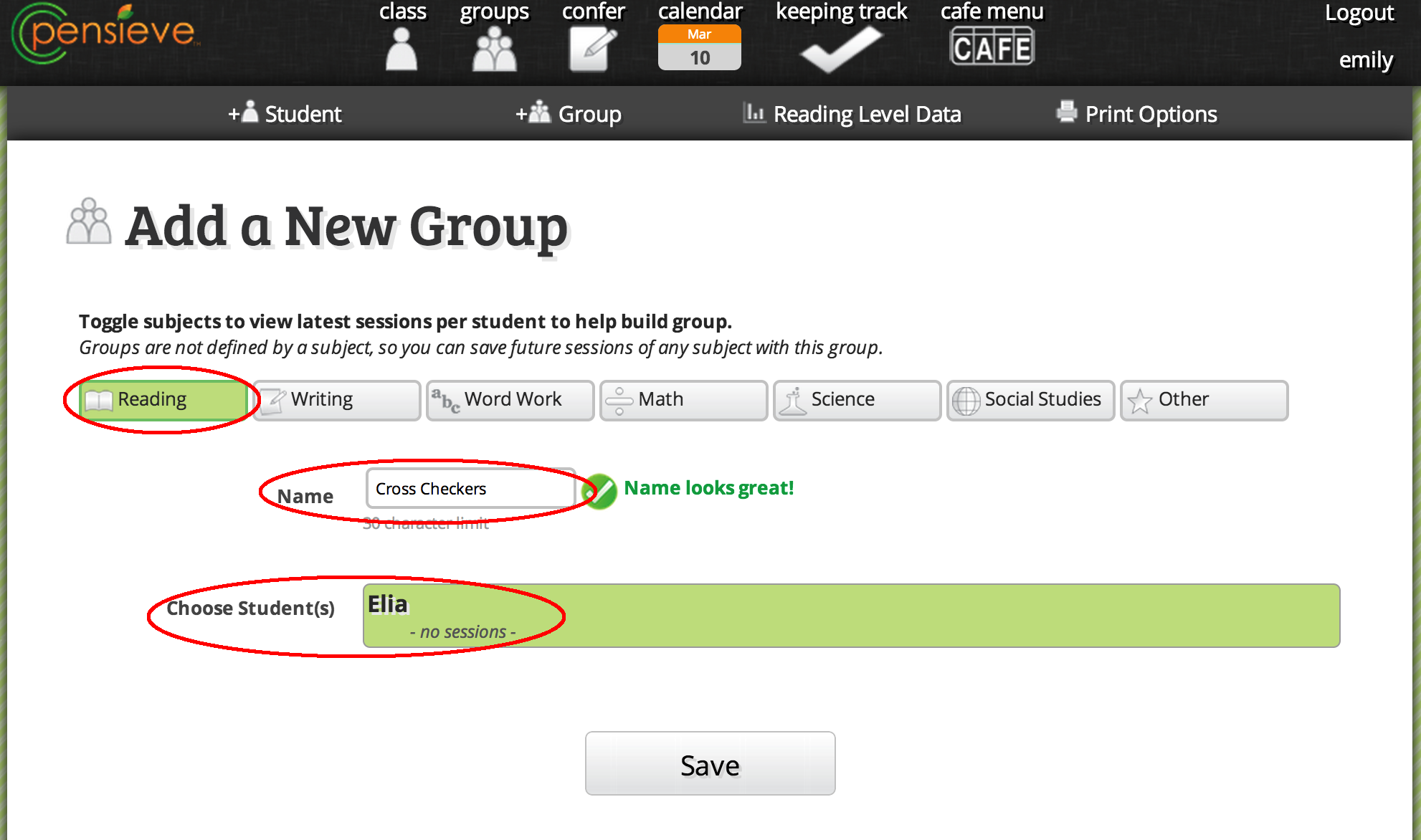 3. Now, you can access the Group from the Groups page.